Mrs. Gladys Sutherland, my host mother in Belize City, was a devout Catholic. She would get up every morning between 3:30 and 4:00 a.m. to go to Mass, and then come home and get her husband ready for the day. He was a large man, and couldn't walk very well, so it was quite a chore to get him around.
She was a great cook. The meals that she prepared from scratch were healthy, and there was always enough. My absolute favorite meal was chicken, rice and beans, greens, and fried plantains. She would grate the coconut, squeeze out the milk and cook the rice in it. It was heavenly. When I came back, I tried to make fried plantains like she did, but it was never the same.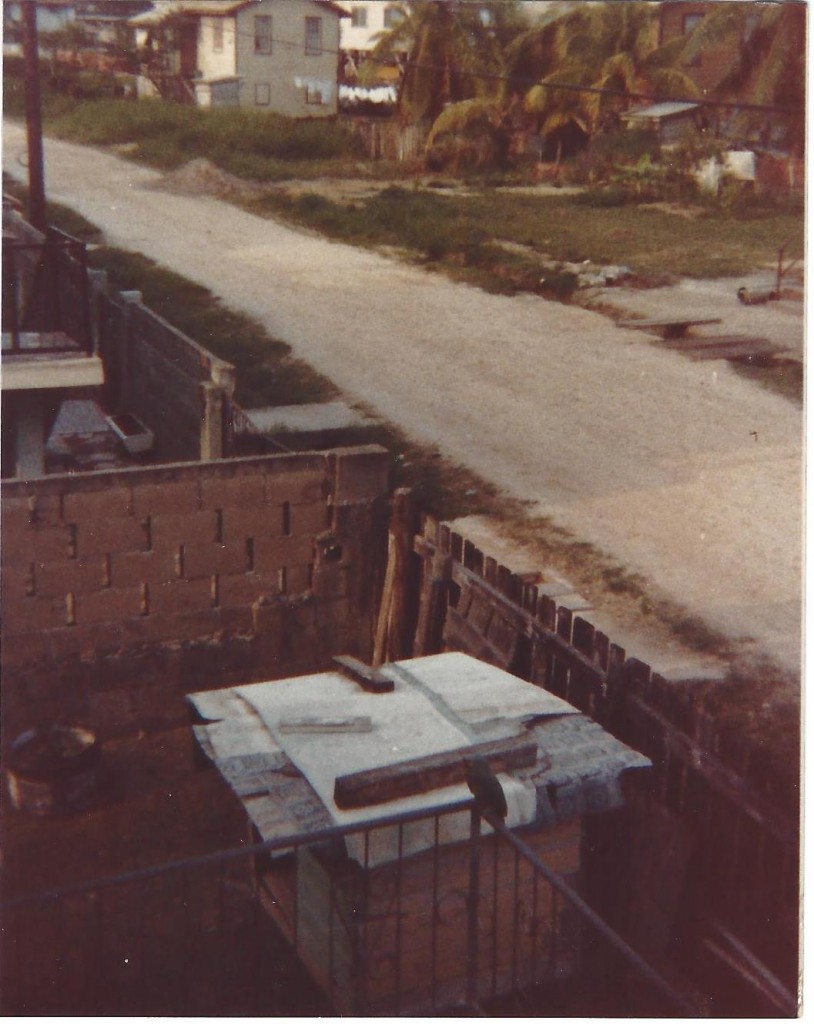 Gladys and her husband never had any children of their own, but they took young people into their home and treated them well. There were two other young men living in the house when I was staying there, along with another Goshen student.  She was also known and loved by the children in the neighborhood. She would make these small popsicle-like treats called "ideals." The children would come and wait outside the window and buy them from her. They would call out in their Caribbean accents to tell her how many they wanted, and I loved it when they would ask for three: "Tree ideals, please."
I remember sending her a few notes and cards after I left, but never really heard back from her. I heard of her husband's death at one point, and I wonder how much longer she lived.
My limited view of the religious world was expanded by watching her devotion to the church and to her husband. We never talked about religion, but her silent devotion made an impact on me. I remember thinking that our views of the church were probably different, but there had to be room in God's kingdom for such a good person. There couldn't be just one right way.
---
Brenda lives in Goshen with her husband, Bob.  She has been an RN at Goshen General Hospital since she graduated from Goshen College in 1985 and just celebrated her 30th year of employment.  She worked in the Obstetrics/Labor & Delivery unit for 12 years as a staff nurse and Unit Director.  In 1997, her career focus changed to Information Systems, and since then has been Informatics Nurse with clinical systems and quality data reporting.  She and Bob have two children, Ben (26) and Sarah (24), who both graduated from GC.  She enjoys playing violin with the Maple City Chamber Orchestra, and jogging and biking on trails in Goshen.